The HHH series machines are designed for field and indoor harvesting, equipped with award-winning and patented flower stripping technology, capable of stripping up to 10 lbs of flower per min.
The HHH boasts a carrying capacity of up to 250 liters, useful when harvesting in tight spaces such as hoop houses or opening new rows in the field.
The HHH850 is designed for large-scale stationary harvesting feeding the harvested flower direct into all-size totes or conveyors to carry the flower onto further processing like freezer tunnels, drying rooms, or trimmers.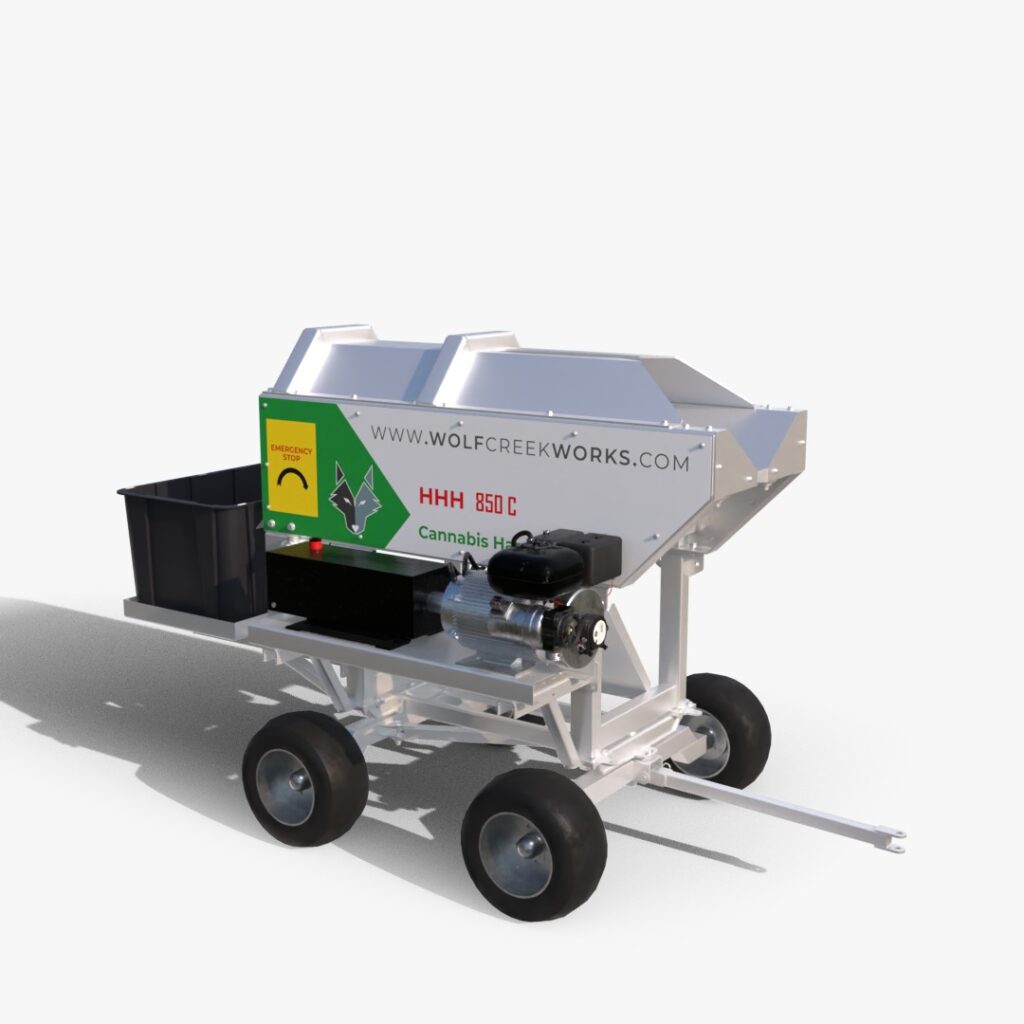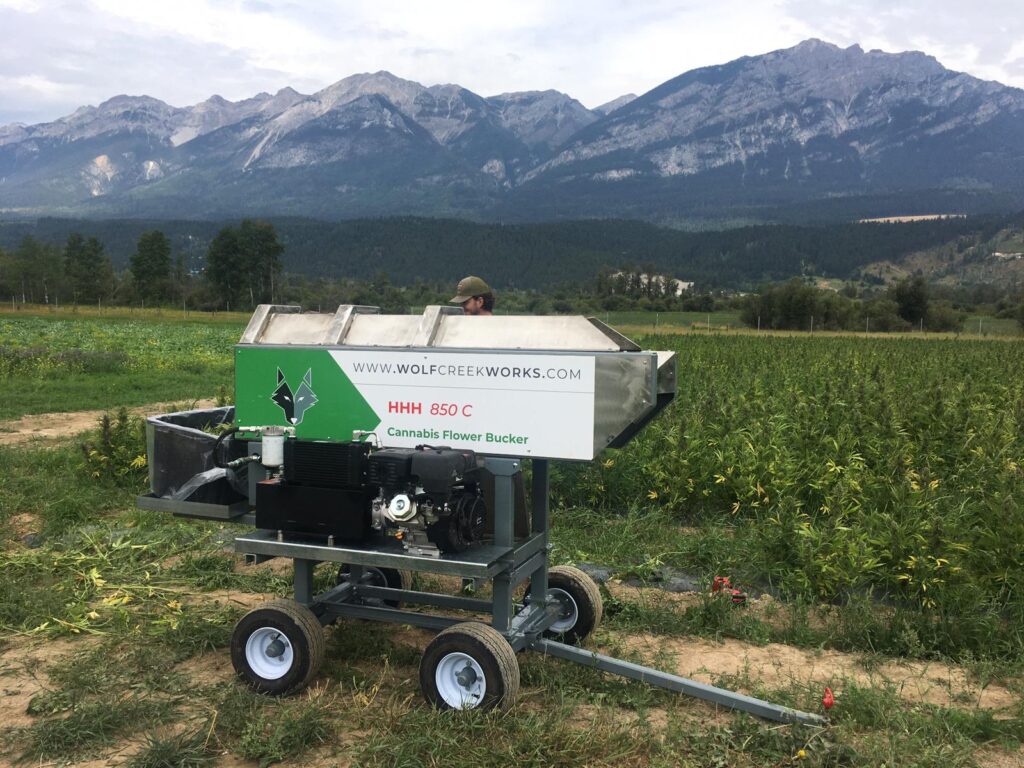 Efficiency gain – the HHH performs the work of up to 30 people Significant throughput increase – processes up to 200 plants per hour or 10 lbs. of fresh flower per minute (genetics specific); can be used for dry flower bucking as well Maximum flower and trichomes preservation – by utilizing patented flower stripping technology, minimum plant handling during harvest Ideal for indoor and outdoor operations
With the innovative technology of the HHH, two people can de-bud up to 1000 plants per day.
There's no breakage as the HHH can take the whole plant (specific to the genetics)
With the HHH it's guaranteed there's no damage to the bud, as the flower is never handled.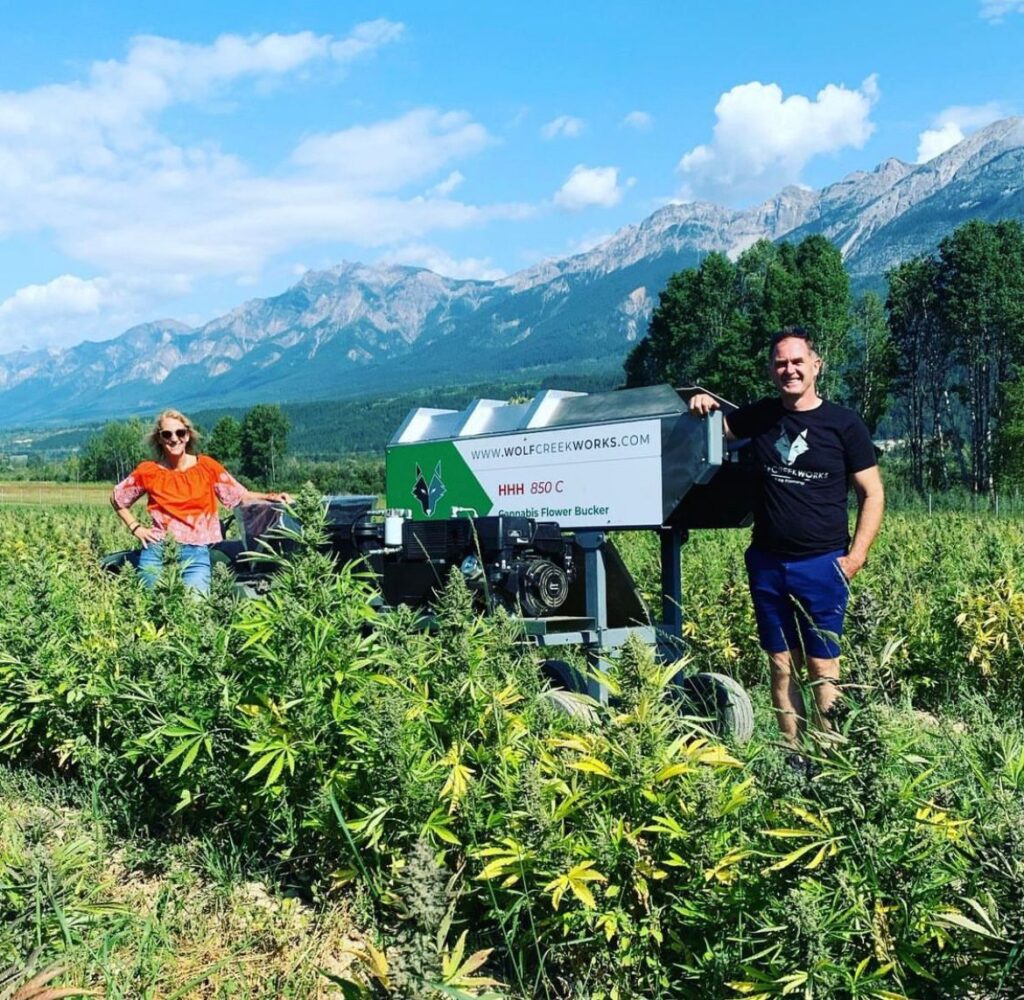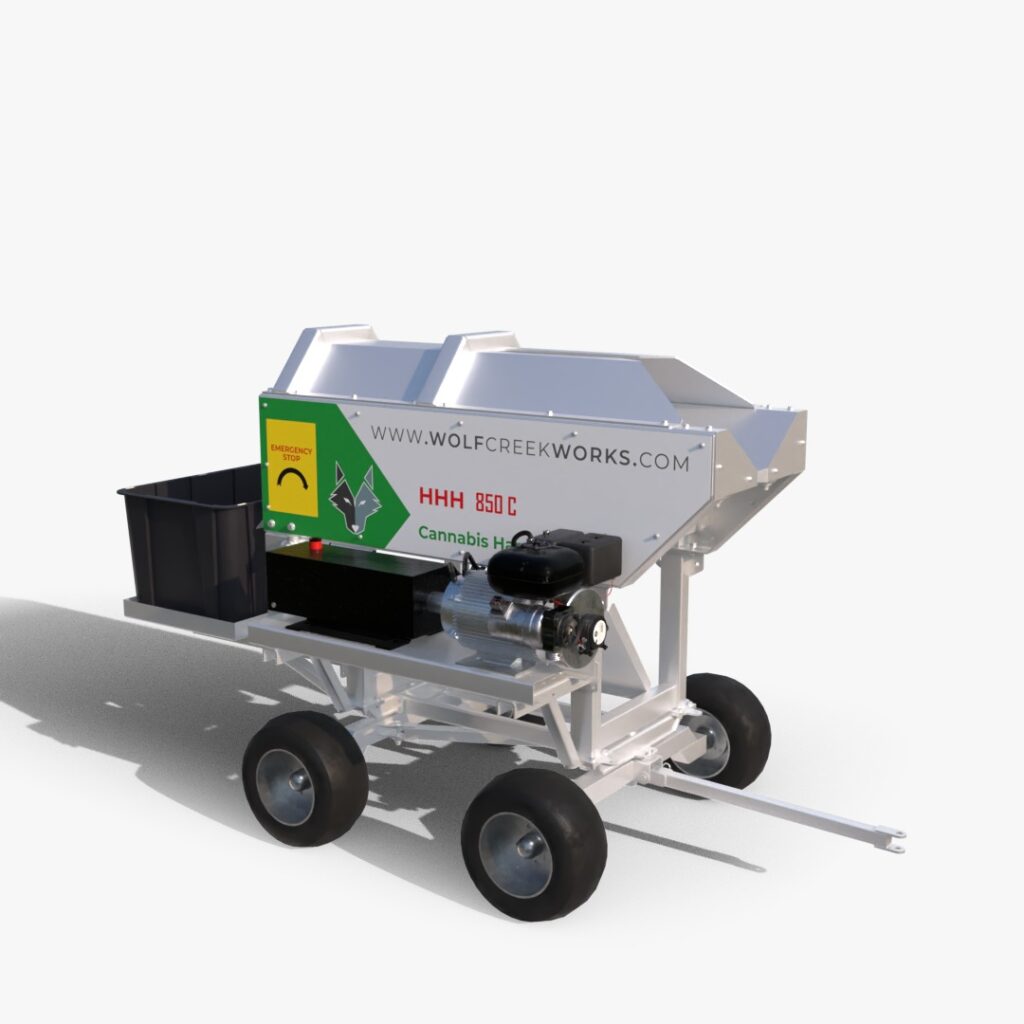 ALL FOOD GRADE MATERIAL CONSTRUCTION
ONE MAN OPERATION
FULL TRAINING AVAILABLE 
AVAILABLE IN GAS OR ELECTRIC DRIVE
Fully Compliant and Secure
Wolf Creek Works sets the bar high with advanced fencing, top-tier surveillance cameras, and proper gating. We're in full compliance with all regulations, providing peace of mind for your investment. Questions? Feel free to reach out.